TAT 110 SERIES
The TAT Work Horse
Outstanding Heavy Duty High-Vac Extruded Tubing Pump Head,
on our own premium quality ball bearing, steel gear, oil-filled 14/1 transmission.
Flow rates to nearly 440 gallons per hour.
Suction lifts to 28 feet, vacuums to 30 inches of mercury.
Discharge pressures to 40 psi... 80 psi with special tubings
Rollers can be easily repositioned on the arms to accomodate tubing with different wall thickness (eg. 3/32", 1/8" or 3/16" tubing wall thickness). See Instructions for Use to see how easily this can be accomplished.
Viscosities to 40,000 centipoise.
Adapts to many different services just by changing tubing.
Easy open cover makes tubing changes exceptionally simple and quick.
No need to replace pump head to change capacity.
Fluid only contacts inside of tube -- and 9 different tubing formulations are available -- so most chemicals, corrosives, and even abrasives are pumpable. So are foods, sterile solutions... even gases.
Head may be equipped with 3/8", 1/2", 5/8" or 3/4" ID extruded tubing, and operated from zero to 200 RPM.

Basic flow data:
3/8" ID tubing -- 31.4 CC/REV.
1/2" ID tubing -- 51.7 CC/REV.
5/8" ID tubing -- 81.8 CC/REV.
3/4" ID tubing -- 138.2 CC/REV.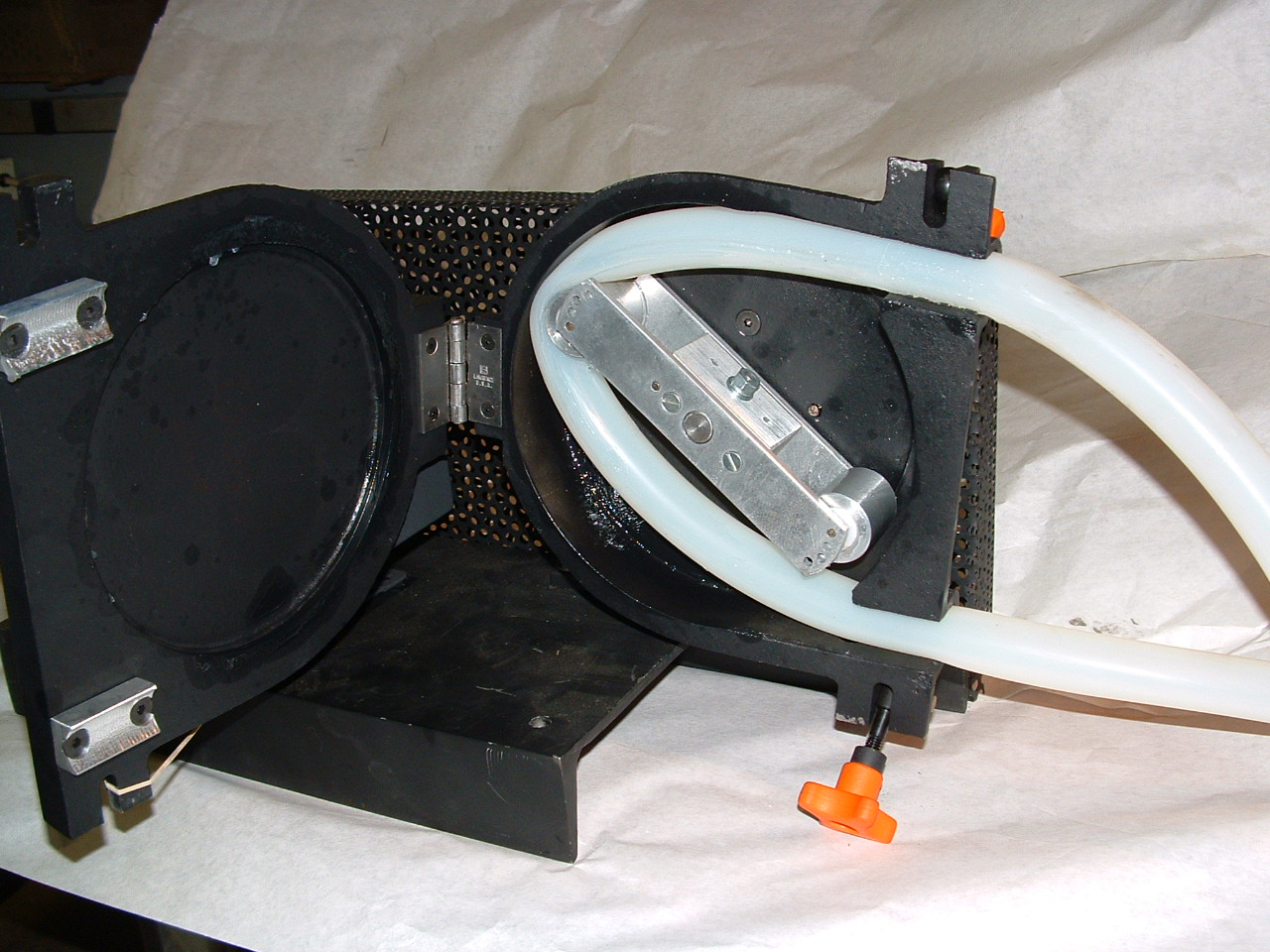 Instructions for Use
Pictured above is standard two roller 110 series open pump head. Optional three and four roller pump heads also available.
---
TAT 110 Series Pumps